上記の広告は1ヶ月以上更新のないブログに表示されています。
新しい記事を書く事で広告が消せます。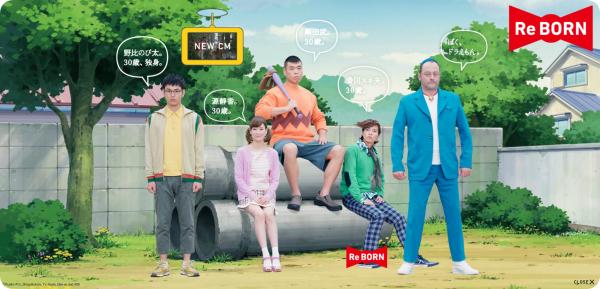 It's obvious that it is
the 20th anniversary of Doraemon
.
What Doraemon will be like 20 years later has become clear.
Toyota's Doraemon commercials are being broadcast in Japan.
The cast in the commercial is awesome!
Don't be surprised if you know them.
A famous French actor, Jean Reno, is playing Doraemon.
And a famous Japanese actor, Satoshi Tsumabuki, is playing Nobita.
The rest of the cast are also famous celebrities and martial artists.
Now, twenty years later, Nobita is thirty years old. Nothing has changed; he is still dependent on Doraemon.
I was the most surprised that Suneo had become a good-looking, gentleman, and Jaiko had become a beautiful lady.
But this commercial is such a funny and heart-warming story.
By all means, please watch this video, and tell me what you think your impressions of it.
CM YouTube
スポンサーサイト